Colorado Springs Birth Injury Attorney
Who Is Responsible for a Birth Injury?
Birth injuries are an unfortunate reality for many families. In some cases, a baby is injured at birth due to uncontrollable circumstances, but many times it can be proven that the obstetrician or another healthcare provider is at fault for the injury. Parents frequently make the assumption that the doctor did everything that could be done to prevent the injury, but this is often a mistake. Though doctors may be extensively educated and exhaustively trained, they are also susceptible to making mistakes.
If it can be proven that your child's injury was caused by a doctor's negligence, you may have grounds to file a medical malpractice claim to recover monetary damages. Our Colorado Springs birth injury attorneys are ready to help.
Call our office today at (719) 602-5888 to set up your free consultation!
What Causes Birth Injuries?
Any number of factors can cause or contribute to an injury during birth, but the two primary categories of birth injuries are:
Injuries caused by hypoxia (lack of oxygen)
Injuries caused by trauma
All birth injuries can be classified as one or the other. Birth injuries usually result from a doctor's improper response to a traumatic birth. For example, in the event of large birth weight, a child can become stuck and begin to lose oxygen. If doctors do not act quickly and appropriately, the lack of oxygen can result in irreversible damage. Catastrophic injuries during birth are also commonly caused by improper actions, such as use of forceps, ventouse (vacuum) or pulling techniques. When doctors fail to abide my accepted medical standards, children can be injured for life.
Types of Birth Injuries
Traumatic events and lack of oxygen during labor can result in a number of different injuries, many of them permanent. Listed below are some of the most common types of birth injuries:
Cerebral Palsy: This is a motor coordination condition that is caused by injury to the brain (either lack of oxygen or trauma). There are many different types of cerebral palsy, but they all are similar in that they effect a person's movement and some brain function.
Brachial Plexus Injuries: The brachial plexus is a group of nerves in the spine/neck area. These types of birth injuries are usually caused by improper pulling that causes the tissue to be stretched beyond its normal capacity. The nerves can tear, causing paralysis.
Fractures: This is one of the most common types of birth injuries. While some fractures can heal within a few short weeks, others require risky newborn surgeries to repair and can even adversely affect the child's growth/development.
Medical Device Injuries: Devices such as forceps and vacuum extraction methods, if used properly, can be effective in delivering children. Improper use of these devices could have a reverse effect and cause injury to the mother or child.
Claiming Compensation for Your Child's Injury
The outcome of your personal injury case could have an enormous impact on your family as you could be facing a future of considerable financial hardship and difficult questions as to whether you will be able to afford everything your child will require. For example, a child with cerebral palsy may require equipment ranging from crutches or a motorized wheelchair to a respirator and other life-support systems.
Similarly, you may need to make physical modifications to your home, such as installing a ramp to the front door and a system to enable your child to move upstairs and downstairs. Your child may additionally require ongoing medical care, surgeries, and even nursing care. Cerebral palsy, Erb's palsy, and similar birth injuries may also prevent the child from ever attaining a level of self-sufficiency, let alone being able to enjoy everything that life has to offer.
Answers to Common Birth Injury Questions
A birth injury of any degree is complicated, to say the least. The number of extenuating factors and circumstantial aspects that must be reviewed in a case of this nature call for nothing less than an experienced personal injury attorney such as that which can be found at the Clawson & Clawson, LLP. To help you better understand the many different facets of birth injury cases, we answer some of the questions that we receive most frequently from prospective and current clients alike.
How do I know if my child is suffering from a birth injury or a birth defect?
The most significant difference between birth injuries and birth defects is the cause of each. While birth injuries are typically the result of a medical mishap during the pregnancy, labor, or delivery, birth defects are generally indicative of a predisposed genetic disorder. Birth injuries are sustained under the care of medical professional, whether it was during pregnancy or labor, whereas birth defects usually arise prior to the birth and through no fault of the doctor or nurse who is attending you and your child.
How do I know if I'm eligible to take legal action?
Filing a claim or lawsuit on a behalf a child who was injured at birth is most successful when the legal action is made in response to a medical professional's failure to effectively treat both mother and child during the delivery process. If your doctor failed to adequately assess your condition, or he / she failed to appropriately respond to the conditions you (or your child) were experiencing, then you may have reason to take legal action. An attorney from our firm can review the unique details of your case to help you make this determination.
If you win my case, will the money go to my child?
The successful completion of a birth injury lawsuit that ends favorably for a plaintiff will result in compensation. The compensation that is awarded for a birth injury case will generally be given to the child who suffered; however, compensation can also be awarded to the parents of a child who was injured at birth if the injury resulted in the parents' own emotional distress. Typically, compensation that is awarded to an underage child will be given in the form of a trust.
For more answers to your most pressing questions about birth injury lawsuits in the state of Colorado, do not hesitate to contact an attorney from our firm. At Clawson & Clawson, LLP we are committed to helping you and your family recover from the unexpected birth injury that turned your lives upside down. For a free consultation and to review your case, feel free to contact our office today.
Contact a Colorado Springs Birth Injury Lawyer
Facing the consequences of a birth injury may be an overwhelmingly stressful situation, but it is not one that you have to face on your own. An attorney from Clawson & Clawson, LLP is ready to guide you through the process of pursuing compensation for your child's injury, from negotiating with the insurance company over the value of your claim to going to court if necessary to fight for your right to a fair outcome.
Contact us now for a free consultation to learn more about how we can help you and to take the first steps in your claim.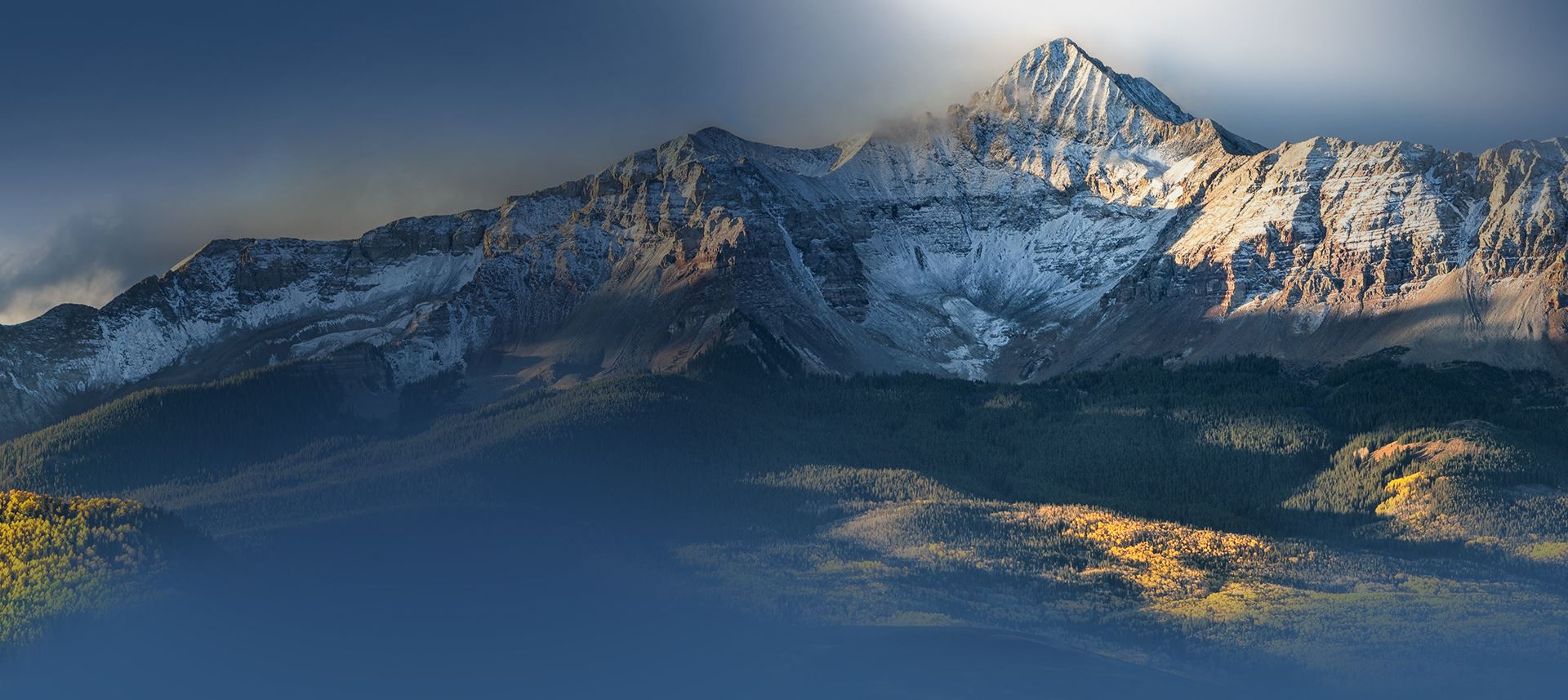 Hear From Our Happy Clients
At Clawson & Clawson, LLP, your satisfaction is our priority! See for yourself what our clients have to say about working with us.
"The only law firm I would recommend"

I want to take this time to say thank you for all the work Mike, Tammy, Brenda and all the rest of your office staff. I was ...

- Rose and Bryan

"Honest, great family guy!"

I was injured on the job in 2006, and due to improper care from Workers Comp I developed CRPS. I had Mike Clawson for my ...

- Donna Baumann

"Best in the Business"

They treated us with respect, kindness, compassion, and had integrity in all they did.

- Christy

"They were very professional and reliable."

I recently had the pleasure of working with the law firm of Clawson and Clawson regarding an injury I sustained during a ...

- Ann

"In a word - Outstanding!"

Matt Clawson was simply outstanding! He was always responsive, seemed to take personal care of my divorce, and was ...

- Former Client

"Excellent Law Firm"

I do believe my attorney Matt Clawson, has been given a gift from Lord God to protect women and help them through a divorce process.

- Kathryn P.

"I liked the fact that after giving me guidance, they encouraged me to attempt to find a way forward by myself to reduce their fees and avoid court costs."

I liked the fact that after giving me guidance, they encouraged me to attempt to find a way forward by myself to reduce their fees and avoid court costs.

- Terry

"I am very satisfied with my results. I'd definitely recommend them!"

I am very satisfied with my results. I'd definitely recommend them!

- Former Client