Marsha Breford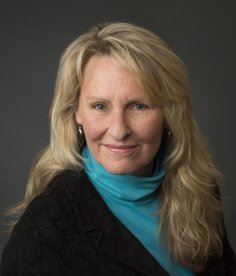 Senior Paralegal, Managing Family Law
Marsha is the firm's Managing Senior Family Law Paralegal. Marsha attended college at Montana State University in Bozeman, Montana. In 1985 Marsha moved to Colorado having been impressed with its expansive beauty after vacationing here some time before. After arriving in Colorado, Marsha immediately started her law education and career. In 1990, Marsha received her Paralegal Certification from the University of Southern Colorado. For nearly 30 years Marsha has dedicated herself to the legal profession. Marsha specializes in the area of family law, and with the laws constantly changing and the need for specialized concentration in the area of family law, she has continued to further her paralegal education by attending specific classes at Pikes Peak Community College.
Marsha takes great pride at remaining on the cutting edge of family law. She has spoken at seminars in Colorado Springs, explaining and defining complicated retirement plans to peers. Marsha takes pride in having been involved in one of the two landmark Court decisions establishing the coverture fraction (time rule formula) when dividing military pensions in Colorado. Marsha has vast experience in financially complex divorces (having multiple businesses or extensive marital estates), as well as complicated parental responsibility/relocation cases. With a warm and compassionate personality, Marsha assists families working through some of the most emotionally difficult times in their lives. With her knowledge and experience, Marsha heads up the family law team of Clawson & Clawson, LLP as managing paralegal and coach.
In her free time, Marsha loves spending time outdoors enjoying Colorado. She is an avid winter-time snow lover and all sports associated therewith, but thrives on the summer outdoor activities such as playing in her yard, hiking, swimming, biking, camping, fishing and sometimes golfing.