Jessica Griffith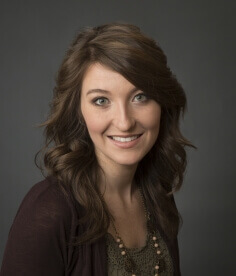 Director of Operations
Charming, witty, multi-talented. If you're fortunate enough to work with or speak with Jessica, your day is going to get better. Jessica has a background in the Legal, Insurance and Health Industry and is the firm's Director or Operations. Every business has its own method of functioning and Jessica enjoys unraveling the firm's structure to reveal more simple processes. Critical thinking carries Jessica through the mechanics of the average day, but the compassion she has for every individual who contacts the firm helps carry them through theirs.
Given her experience, drive, and versatility, she readily steps up to the very challenging role of assisting in every aspect of the law firm, whether it is assisting clients, coaching staff or providing legal support to the attorneys in each of the firm's multiple areas of law. She is dedicated to performing the tasks necessary to provide quality service to our clients and her work ethic is irreproachable. She has proven herself to be an asset to the law firm.
When she is not dedicating herself to the firm, she can be found exploring the outdoors with her daughter, attending gatherings with her family or snowmobiling the Rocky Mountains with her husband.