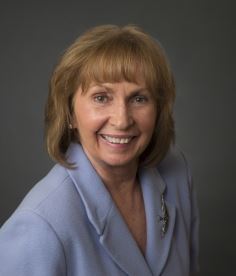 Chris Eckard
Family Law File Clerk / Administrative Assistant
Chris is the firm's Family Law file clerk and administrative assistant. Chris joined the family law team here at Clawson & Clawson, LLP after having retired from the 4 th Judicial District (El Paso County Courthouse) in 2009 with 25 years of service as a judicial assistant. Chris moved from Pennsylvania to Colorado in 1985 and has dedicated the last 30+ years of her life to the legal profession.
Anyone who has been in the El Paso County District Courthouse arena has at one time or another had the pleasure of dealing with Chris Eckard. Clawson & Clawson, LLP has been enhanced with having Chris' experience and knowledge of the workings of the Court system, which aids her in ability to understand, maintain and manage the family law file system. Chris is a valuable asset to the family law team in her willingness to perform a multitude of diverse tasks that enables the team to run smoothly. With her high-paced energy, Chris fulfils her position goals by working only part-time.
Chris brings to the firm an unsurpassed commitment to the legal field having received honors and awards for her excellent service to the legal profession. She has been ranked top performer by Judges and has been honored by the Bar Association. Chris not only brings Courthouse "smarts" to the firm, but she is also known for her sense of humor, honesty and dynamic personality. Chris is active in the community and loves spending time and laughing with her family and friends. Chris also enjoys adventures through her travels.