Andrea Marshall
Paralegal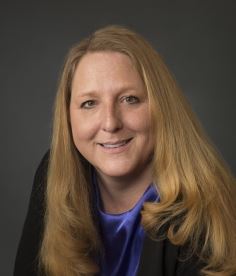 Andrea is one of our firm's Family Law Paralegals who has lived in the Colorado Springs area since 1975 and has worked in the local legal community for over 20 years. She received her Associate's Degree from Blair Business College in 1989 and has extensive experience in bankruptcy as well as criminal and civil litigation. Since 2006, she has worked primarily in the family law arena.
It is with great pride that Andrea works with clients to reach resolution in a timely and efficient manner, and she always keeps at the forefront of her mind that clients do not have the experience with the Court system that she does. She is proud to have worked on a pivotal grandparents' rights case which is now a standard for analyzing and evaluating such cases.
In her free time, Andrea enjoys spending time with her friends and family. She is an avid football and basketball fan who also loves the beautiful Colorado mountains, hiking, camping, gardening, and spoiling her dogs.